Tuesday, October 8, 2013
Did Facebook overprice its shares?
The company's initial public offering was priced at $38 a share. So did the company and its investment bankers flunk I-banking 101?

The substantial drop in price soon after the offering might make you think so. But Fortune columnist and blogger Dan Primack disagrees, saying: "as I wrote at the time, $38 was the perfect price."

For Primack's reasoning and his view of the investment banker's role, see Facebook's IPO Was No 'Disaster'
-- Jeff Bogart
8:27 pm edt
Sunday, September 1, 2013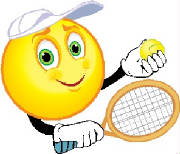 Knowing the Score
With the U.S. Open underway in New York and scores appearing daily in the papers, it's interesting to note that many tennis players still don't know how to read tie-break results. Case in point: Four long-time women players in Westchester County who got together for a doubles game this past Saturday. They included an attorney, two social workers and a psychologist. None of them could figure out the meaning of the little figure appearing in the parentheses after the 7-6 tiebreak result for one of the Flushing Meadows matches. Did the 7-6 (2) score, as reported, mean that the winner had won by two points, so that the final result was actually 7-5? Seeking assistance, they asked another player on the court next to them. She did not know, either. Almost 50 years since the tie-break was introduced, the tennis powers-that-be still have some explaining to do.
-- Jeff Bogart
11:41 pm edt
Saturday, May 4, 2013
Tweet Dreams!

Tweeting may be all the rage among certain elements, especially journalists, technocrats and marketing execs focused on B to C. But Twitter is neither much used nor viewed to be of much use in the B-to-B sector. That's my conclusion from comments by several executives.
Here's what two said in reply to my email request that they retweet a Twitter post:
I don't tweet - don't know how to - don't really have the time to figure it out or stay on top of it. I have trouble keeping up with my regular media requirements .... Sorry about that. -a principal in the wealth management division of a financial advisory firm
Was going to check out the tweets before responding, but have lost my password to twitter....and I am so lame in the twitter department. -a director of communications at a securities rating agency
Here also is how two more responded to four questions about how they and their companies used Twitter:
No to all four questions, Jeff. I guess I am a fossil, but I have not Tweeted yet - president of a New York area public relations agency with financial services clients, responding to the following:
Do you now or have you ever tweeted?
Do you regularly or have you ever accessed Twitter to read tweets?
Is Twitter an effective means of communicating for clients with end audiences and/or with journalists?
Do your clients or potential clients ask you whether to communicate via Twitter? If so, what do you tell them?
De minimus or slight, insignificant use-That's my interpretation of the following reply received from the marketing director of a law firm with a Tier 1 (highest) ranking in the 2013 edition of U.S. News & World Report's "Best Law Firms."
Do you now or have you ever tweeted for yourself or for your firm? For myself, but rarely.
Do you regularly or have you ever accessed Twitter to read tweets? I do not tweet regularly and rarely access it to read tweets
Is Twitter an effective means of communicating for your company with end audiences and/or with journalists? We don't use it much, so I can't say if it would be effective.
Have your firm's attorneys shown interest to you about communicating via Twitter in connection with practice development? If so, what do you tell them? Only one. He has been tweeting for a while (well over a year) and doesn't find it helps his practice grow.
Admittedly that's a small sampling. But the comments suggest there is still a lot of proselytizing for Twitter advocates to do. In the meantime, Tweet Dreams!
-- Jeff Bogart
1:56 pm edt
Thursday, April 18, 2013
This 'n That:
Why there's a future in public transportation


Overheard today at a Westfair business conference: Millennials prefer public transportation to private. Driving cars distracts them from texting.

-- Jeff Bogart
4:48 pm edt
Friday, April 5, 2013

From the trenches
On reporters and editors:
Reporter:
Here's the item as it ran, not quite the way I wrote it...
PR Guy:
Thanks, . . . Didn't Dante's Paradise Lost reserve a special place for editors?
Reporter:

You clearly have been a reporter ....

-- Jeff Bogart
4:22 pm edt
Wednesday, February 27, 2013
The real truth about market research?
Here it is, in this dismissal of the validity of market research, from Denis Forman, British TV innovator who won an Emmy as executive producer of "
The Jewel in the Crown
": "It doesn't tell you what people are going to like. It tells you what they already like." Or perhaps not--market researchers may beg to differ.
Can't market research be designed to accurately predict the future? What about election polls?
-- Jeff Bogart
11:15 am est
Tuesday, February 26, 2013
How Well Do Companies Understand Tomorrow's Consumer?


A recent i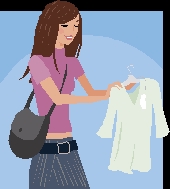 ssue of
McKinsey Quarterly
has an excellent article about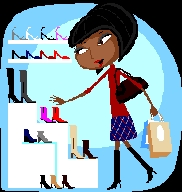 the rewards that "emerging-market cities" hold for companies willing to understand the needs of consumers in those locales and how to market to them. (See "
Unlocking the potential of emerging-market cities,"
Sept. 2012). It reminds me of another
McKinsey Quarterly
article over a year ago that envisioned the possibility of a reduced role for equities in emerging markets because investors in emerging markets currently favor other asset classes.
"How the role of equities may shrink"
(12/10/11). In reacting to the earlier article, I blogged as follows:
"Although there would seem to be no single, monolithic 'emerging market household,' it will be interesting to see whether and how observers come up with overarching similarities and then differentiate among various national economies and social groups when it comes to spending and psychographic categories."
I also noted:
"Marketers and other social scientists may soon be spending as much time analyzing the habits of a new group of consumers as they did America's baby boomers. The new group is the consumers of emerging nations--huge in size, huge in its potential expenditures on goods and services, and huge in its potential influence on societal values. This group will take on increasing importance as the American baby boomers decline in numbers, the subsequent generations decline in wealth, and the American economy matures and wanes in relative importance."
The current McKinsey article, by highlighting the desirability of understanding consumers in emerging-market cities, suggests that such focused analysis is now occurring--a burgeoning new market for market research. See This 'n That archives or click on http://www.bogart.cc/2011.12.01_arch.html .
-- Jeff Bogart
10:02 pm est
Sunday, February 24, 2013
Understanding Modern Media

One of the nicest overviews of how today's media are structured is to be found at the bottom of the Institutional Investor website.

It distinguishes between content channels (aka "topics") and media formats (aka "modes").

It features them equally with publications/events (grouped together) and with advertising.

Of course, its publications/events are really brands or product categories; otherwise they would logically be placed under the Media Format category.

Events are joined with publications, because these days every publication or brand worth its salt is linked with a conference or other events, not only to provide visibility in support of marketing but also to generate additional revenue.

That's because today's Media Masters understand that media is about creating "community" among various audiences.

All of the below categories and subcategories suggest touch points for public relations professionals (and reporters and journalists) seeking to engage (or in yesterday's jargon "liaise" or "interact" or "intermediate" or "report") .

That's because today's publisher (used here in the broadest sense to encompass every form of expression employing words, graphics, audiovisual, performance, and the rest of the senses) is much more than just a creator and distributor of print.

And of course as that implies, today's media is much more than just news media.

And much more than the mass media (aka "traditional" or "mainstream media") that is struggling to hold onto its audience and revenue stream).
Below are the main categories and some subcategories in the

Institutional Investor

setup.

Go to Institutional Investor for the rest.

-- Jeff Bogart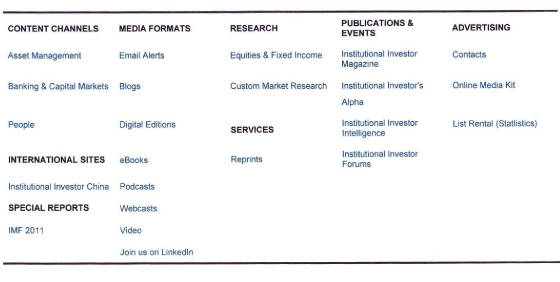 4:48 pm est
Monday, February 4, 2013
Crisis Communications Lesson From Hurricane Sandy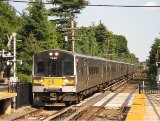 Crisis communications and social media executives may be interested in a recent New York Times story that contrasts how two government organizations used social media during a disaster to communicate with their publics. One boosted its communications; the other apparently minimized or failed to engage in them actively enough, suggests the story "Social Media Strategy Was Crucial as Transit Agencies Coped With Hurricane."
The disaster was Hurricane Sandy, and the two entities were the New York Metropolitan Transit Authority's Long Island Rail Road (L.I.R.R.) and--a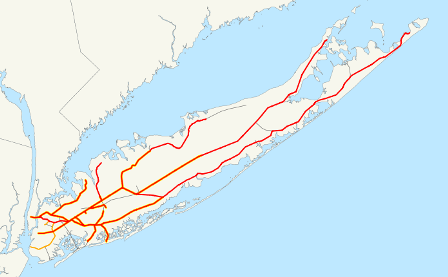 cross the Hudson River from Manhattan--New Jersey Transit. The former runs commuter trains connecting communities throughout Long Island, including Brooklyn and Queens, with Manhattan. The latter runs commuter, light rail and bus systems, with operations in Philadelphia, New Jersey and New York State. The former upped its communications; the latter, apparently, did not.
See below to find which of the two agencies scored better with the public.
Keeping the public informed-and frequently-during a crisis is applicable not just to large, government authorities but to smaller, private organizations as well. A tennis club with hundreds of members in the New York s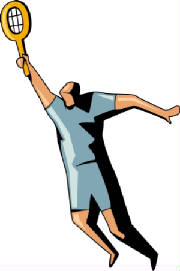 uburbs, badly damaged by Sandy, serves as a second case in point. After the storm caused the facility to depressurize its tennis bubbles and flooded its clubhouse, its customers--including those who had booked seasonal court time and others who had prepaid for tennis lessons-fretted about whether they would get back the money they had paid many months in advance. They also wondered whether or not the facility had the financial resources to re-open and whether they now needed to find a new club at which to play.
It took almost three weeks after the disaster before the facility's management emailed members to assure them that they would receive r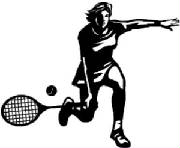 efunds for missed time and, in subsequent emails, to set a specific target date for re-opening. These emails also described the damage and the steps management had needed to take to assess the damage, plus the steps management would have to take before the club house and courts would be restored. The description helped give the members some understanding of the extent of the problem and most likely built some sympathy for management. However, after this flurry of emails, management again fell silent, leaving members again to wonder what was happening and whether management's timetable was being met. Then as if to rub salt in sore wounds, members began receiving emails from another club suggesting that they should consider playing there and offering free court time the first time they played.
"If there is one lesson transit officials have learned from Hurricane Sandy," says The Times' report, "it is that in the Internet era, ke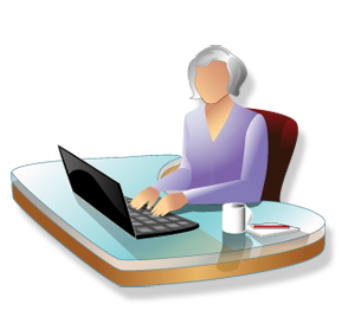 eping riders up to date is just as important as tracks and rolling stock."

That same lesson applies to private organizations, as well. Disaster opens the door to the competition. Lack of communication during the crisis and its aftermath opens it even wider.

PS-It was the L.I.R.R. that did the better job, according to the article inThe Times.

-- Jeff Bogart
3:26 pm est
Friday, August 24, 2012
Can Zero-Based Models Restore America's Auto Industry?

"The Great Cadillac Hope" reports today's
New York Times
is General Motors' newly introduced ATS model, described as a completely new, from-the-ground-up engine
ering effort as opposed to the redesign of an existing model. The subhead says that "a Smaller Model Aspires to Be a World Contender." Interesting, because this morning after I played tennis at a Westchester country club, I looked at the different makes of the 11 cars in the parking lot. Only one was made by an American company, and that car was a Ford. The others were by Cooper, Honda, Toyota, Subaru, Hyundai, and BMW. Not a single Cadillac in what might once have been a sweet spot for America's preeminent brand. Perhaps zero-based engineering is what GM, and other U.S. car companies, need.
-- Jeff Bogart
1:12 pm edt
Might Crowd Sourcing Help Media Companies?
"Sikorsky hosting second entrepreneurial contest,"
reports the
Fairfield County Business Journal
in its recently begun "News at Noon" digital edition. Although the news story doesn't indicate, the first must have been successful, since Sikorsky is following through with its second crowd sourcing event. So, how come troubled newspaper and other media companies don't hold entrepreneurial contests of their own, and on both the editorial and advertising sides? Perhaps crowd sourcing might help the media industry find some new ideas for escaping their continuing predicament.
-- Jeff Bogart
12:42 pm edt
Thursday, June 7, 2012
Can You Believe the Cost to Rent a Manhattan Apartment?
Manhattanites are paying average yearly apartment rent of over $41,000, based on average rentals for May reported by Crain's New York Business, citing brokerage firm Citi Habitat data.
That makes current mortgage payments--before property taxes--on a single family home in the suburbs seem almost insubstantial.

Here's how the yearly apartment rent breaks down by number of bedrooms:
"For studios, as well as for two- and thre
e-bedroom units, rents in May rose 4% to $2,065, $3,920, and $5,246, respectively," says the article. That translates into annual rents of $24,780, $47,040, and $62,952.
"Rent for one bedrooms gained even more, 5%, to hit $2,810," notes the article. That's the equivalent of $33,720.
The average annual rent, based on the average monthly amount for May reported in the article, totals $41,256.
And Manhattan apartment dwellers don't get to deduct part of their monthly housing payment from their income taxes. Wow!
-- Jeff Bogart
9:49 pm edt
Monday, January 30, 2012
Will the Columbia-Stanford Announcement Start a Bi-coastal Trend?

Today's announcement that editor and author Helen Gurley Brown is spending $30 million to establish a Media Innovation Institute linking Stanford Engineering with Columbia Journalism is interesting in several ways

Stanford and Columbia each lost out to Cornell, which teamed with an Israeli school, in the recent contest to build a high caliber engineering campus in New York City.

Should Stanford and Columbia have teamed in an effort to outbid Cornell?

In the announcement, Helen Gurley Brown says, "

It's time for two great American institutions on the East and West Coasts to build a bridge."

How much bi-coastal cooperation now exists among major universities?

Will that be a future trend?
Both Helen and David were publishing types, with David being a Columbia J-School grad.

What and/or who stimulated the Brown's interest in journalism about engineering?

Or is this more about the engineering of journalism?
For more about the Brown Institute for Media Innovation, see the joint Columbia-Stanford announcement.

-- Jeff Bogart
1:55 pm est
Saturday, December 10, 2011
Are "Emerging-Market Households" Replacing America's "Baby Boomers" ?
Marketers and other social scientists may soon be spending as much time analyzing the habits of a new group of consumers as they did America's baby boomers. The new group is the consumers of emerging nations--huge in size, huge in its potential expenditures on goods and services, and huge in its potential influence on societal values. This group will take on increasing importance as the American baby boomers decline in numbers, the subsequent generations decline in wealth, and the American economy matures and wanes in relative importance.


That proposition results from my having read an interesting recent article in the McKinsey Quarterly on "How the role of equities may shrink." It is subtitled "A powerful new class of investors in emerging markets prefers other kinds of assets." The article, reporting on a new McKinsey Global Institute study, says:
As emerging-market households attain a level of income that enables them to purchase financial assets, they are becoming a powerful new investor class, whose choices will help determine global demand for different asset classes. The actions of these new investors will, in turn, shape how businesses obtain the capital they need to grow, how other investors around the world fare, and how stable and resilient economies will be.


The same approach apparently used in this study-identifying and analyzing a spending category-seems applicable to facets other than the investment preferences of consumers in emerging markets. Although there would seem to be no single, monolithic "emerging market household," it will be interesting to see whether and how observers come up with overarching similarities and then differentiate among various national economies and social groups when it comes to spending and psychographic categories.
-- Jeff Bogart
7:23 pm est
About Photography

Charlie, a professional photographer I play tennis with, tells me that these days it costs as much as $10 to have an 8x10 inch black and white print made from film by a custom lab, whereas it costs only about $3 for a color print. Wow! What a reversal. I remember when it used to cost $3 for an 8x10 black and white print at places like Modern Age and Image in New York City, whereas it cost about $10 for a color print from Kodak. But, maybe black and white should always have been more expensive. After all, a black and white photo, carefully composed and with equisite tonalities, has greater expressive power than does a color photo. Right?

-- Jeff Bogart
4:34 pm est
Tuesday, November 29, 2011
Remembering Al

On a weekend visit to the Berkshires last month, I learned that Al Schwartz had died in September. I hadn't seen him in years, but I was saddened by the news. His legacy, as recounted in local tributes, was to have revived the Mahaiwe Theater in Great Barrington as a performing stage. But I knew Al in the 1970s when he first came to the Berkshires, a University of Hawaii grad who had exited early from a business career in New York's garment district. He rented 10-acres on Route 22 in Hillsdale, N.Y., and tried to make a go of it as a tenant farmer. In summers he rented out shares in the two-story farmhouse, which is how I met him and Tyler, his Weimaraner dog, aka affectionately by Al as "the hound." Al's farming included, among other things, rabbits, sheep, purple beans, and grapes (from which he produced home-made wine that made you appreciate the real thing).
Al introduced me to the Berkshires, including places like Morandi's Restaurant and smokehouse in Hillsdale where you could get such delicacies as center cut pork chops, corn relish and smoked cheese. We would also hit several singles bars, including one on Route 23 near Catamount and one on Railroad Street in Great Barrington before the street's transformation into shops and eating places. And there was also the Great Barrington Fair, where you could get ears of local corn plucked from large vats of boiling water, look at local livestock brought for judging, and lean against a white railing and watch as horses raced by. I introduced him to Aston Magna when the early music festival and school first got going, located at that time in a magnificent home on a hill overlooking the surrounding countryside.


It was probably in the late 1970s that Al began working as the manager of the Mahaiwe, which was then a worn out movie theater. He gave me a back-stage tour and described his vision of bringing back live performances. He noted how difficult it was to get distributors to give him really good films to show but added that he was not going to stop trying.
Photos of Al posted on the web after his death showed that he had put on weight since his farming days, but he still seemed to have the same boyish face and enthusiasm. If you want to know more about Al, you can find a tribute and photos by clicking here .
My memories of the Berkshires won't be the same without him.
-- Jeff Bogart
11:41 pm est
Sunday, November 27, 2011
A Rose in Bloom
The New York Times reported earlier this month that interviewer Charlie Rose, a mainstay of public television, will become an anchor of CBS' "Early" Show. The story left me wondering, What are the different demands made by hosting an interview show and hosting a morning news show? Have other people made the transition successfully? How do people who have tried making the transition, whether successfully or not, describe the difference? PerhapsThe Times will run a follow-up story.

-- Jeff Bogart
7:22 pm est
Thursday, August 25, 2011
Where Should IROs Come From?

Here's my response to an item in Inside Investor Relations about a survey finding that "the majority of top IROs [investor relations officers] have a financial background," that "three quarters of leading IROs worked in finance, accountancy or as an analyst before taking up a role in IR" and that "just 10 percent arrived via a position in corporate communications."
The finding that IROs come from finance etc. is not surprising. It's been the trend for decades, and it makes plenty of sense, given the technical nature of the position. What CFO wants to have to train a new hire to read financials and to understand securities laws, markets, the structure of the investment community, and the fundamentals of securities analysis?
In addition, if the IRO position includes establishing rapport with professional investors, a background in the securities industry can be helpful. The situation is similar to what appears to be developing in social marketing in the high tech industry-techies are being hired instead of marketing or PR types. The situation is also reminiscent of the problem faced by editors when hiring reporters-should they opt for the candidate with extensive credentials in the subject to be covered, or should they opt instead for the candidate who lacks some or all knowledge of the subject but is a highly experienced researcher and exquisite writer?
In the case of the IRO position, it would be great, of course, if the IRO candidate had experience not only in finance and the securities industry but also in marketing or communications. There probably aren't, however, many of those individuals in the job market. Also, companies should be on the look-out for IRO candidates who-while lacking formal financial credentials such as an MBA degree, Street experience, etc.-nevertheless have an extensive IR track record. It is not impossible, after all, for a communicator, attorney or other smart, focused executive to have learned the technical skills needed for the IRO position. And not every IRO position need be a stepping stone to the CFO job.
You can find my response posted on the publication's web site:
Inside Investor Relations
.
-- Jeff Bogart
11:42 pm edt
Wednesday, August 24, 2011
Social Media Releases Continue a Long-time Trend

My previous posting noted that the term "news release" is not an apt synonym for "social media release. Here's another insight about social media releases: they are a continuation of a long-standing trend in corporate relations--communicating directly with the end audience instead of through a reporter and the reporter's newspaper, broadcast or cable outlet. Exemplifying the trend is the distribution of financial news releases written for professional investors such as security analysts and fund managers and distributed directly to them rather relying on business journalists to report the news. In other words, social media releases, although useable by journalists, continue the disintermediation of traditional mainstream media that began as early as the mid 1900s.


-- Jeff Bogart
3:09 pm edt
Tuesday, August 16, 2011
Social Media Releases Aren't News Releases

Recently, I've been spending time analyzing social media.

My interest is an outgrowth of interviews I conducted for a client with executives of advertising and public relations firms about the impact that digital has had on the marketing services industry.
One insight I've gained concerns the use of the phrase "social media release."

At first I thought the phrase needed tweaking because it omitted the word "news."

I thought it ought to be altered to become "social media news release."

But then it dawned on me that "social media release" is a different concept.

It refers to communications directed to an audience much broader, qualitatively and quantitatively, than the news media, and it refers to content that is not just news.

I realized that the term "social media release" signifies content distributed or posted online for receipt directly by the end reader or for use by intermediaries in addition to or other than the traditional news media.

The content of the social release might not traditionally be considered "news."
The difference between these terms--"social media release" and "news release" may be just a nuance . . . . or it may be a fundamental distinction on which to build.

We'll see.

-- Jeff Bogart
11:27 am edt
2013.10.01
2013.09.01
2013.05.01
2013.04.01
2013.02.01
2012.08.01
2012.06.01
2012.01.01
2011.12.01
2011.11.01
2011.08.01
2011.07.01
2010.07.01
2010.06.01
2010.05.01
2010.03.01
2009.12.01
2009.11.01
2009.10.01
2009.09.01
2009.07.01
2009.06.01
2009.04.01